Create powerful digital forms without any technical skills
Address all your operational needs by creating your Plugnotes form in just a few minutes with our no-code application.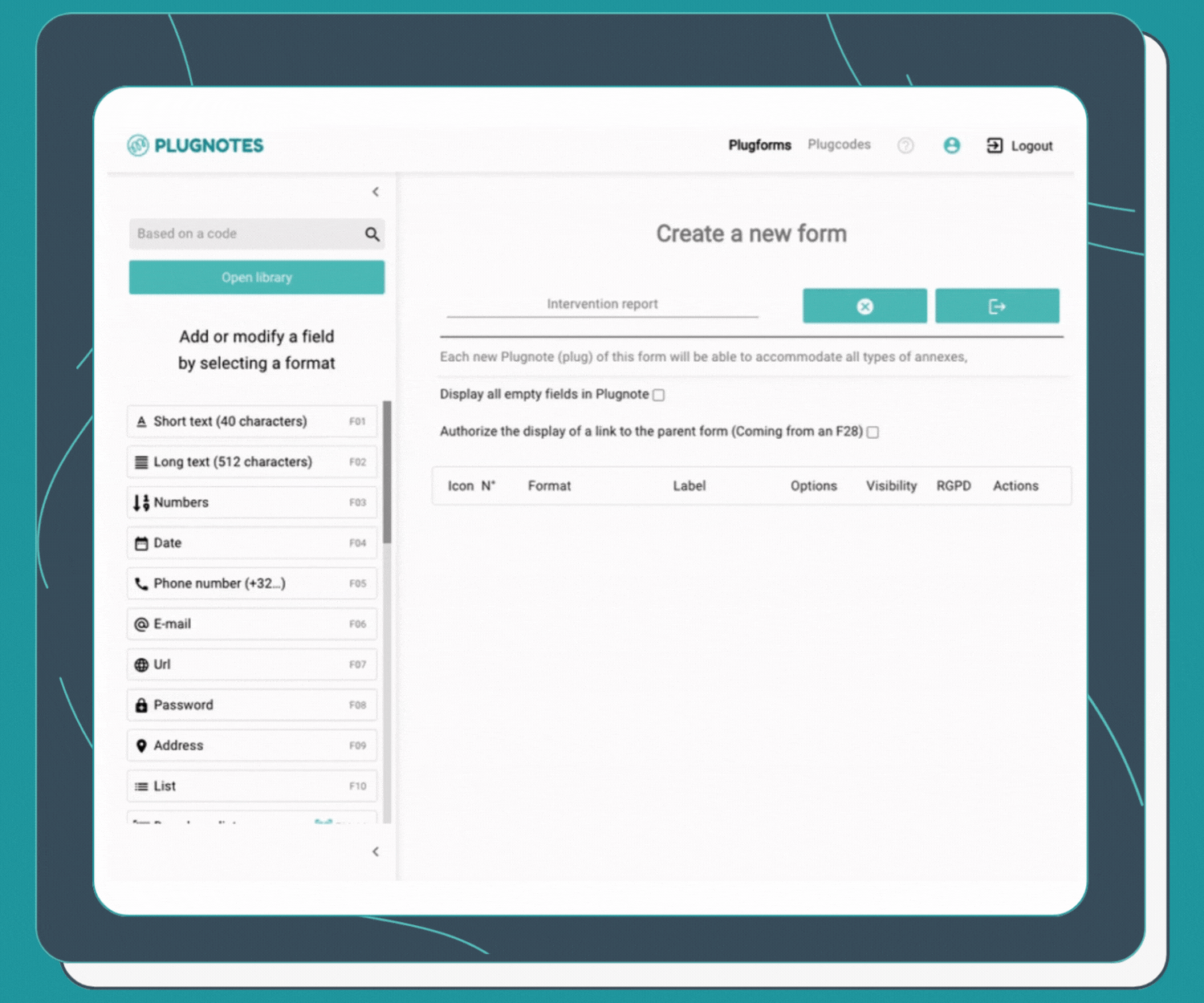 Set-up in less than an hour
Input from external databases
Create your form by using our templates or starting from scratch
Use our 60+ pre-designed templates for inspiration.

Customise your form from A to Z to meet your specific needs.

Suitable for all business sectors.
No technical skills required
Drag & drop system.

Forms set up in just a few minutes.

30+ different formats.

Personalised advice from our team of experts.
Results worthy of an ERP system
Easy, no-code method.

Forms to help you address complex operational needs that are specific to your business.

Useful formats for the automation of your interactions (links with databases, automatic encoding, approval, emailing, etc.).
Tools to meet all your needs
Document scanning

Uploading files, photos and audio notes

Comments on attachments

Geolocation

Encrypted text

Off-line access

Custom access management
Advanced formulas

Hidden fields

Branding logo on forms

Links to database

Pre-filled form fields

Push notifications

Lookups
itsme integration

Digital signature

Export to Excel

Custom PDF templates

E-mail notifications

Creation of QR codes

Public and private access
Discover Plugnotes in just 2 minutes
Set up a custom user account and discover the application for free.
Discover all the features
Create forms, share them, have them filled in, analyse and export your data - without having to exit the Plugnotes application.