Analyse and export your data
All the information collected in the field by your teams and third parties is immediately classified in databases in Plugnotes. You can view, edit and analyse your data, or export it to Excel or PDF.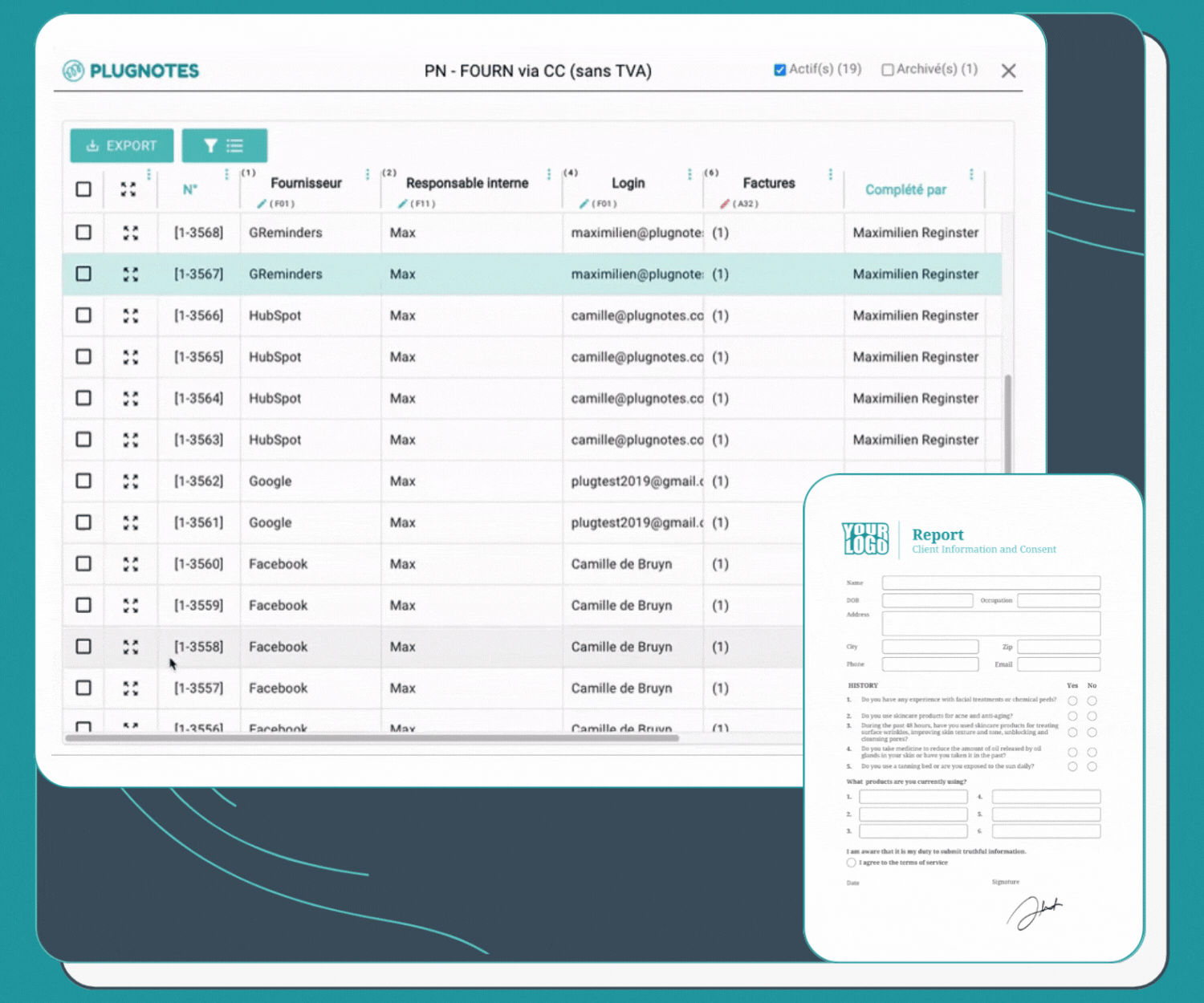 Export to Excel, PDF or ZIP
Unlimited rights management
Analyse your reports and databases
View the collected data in tables.

Each report can be viewed individually.

Filter the content of your table by using filters: dates, keywords, etc.

Analyse your data based on conditions.
Export your data with 1 click
Export your data to Excel or PDF.

Attachments to your reports can be added to your files.

Send reports directly from Plugnotes to third parties.

Use custom templates.
Discover Plugnotes in just 2 minutes
Set up a custom user account and discover the application for free.
Discover all the features
Create forms, share them, have them filled in, analyse and export your data - without having to exit the Plugnotes application.